Infrastructure
Seamless Connectivity
Connected & Autonomous Vehicles will not only interact with each other but also seamlessly connect and operate in conjunction with their environment.
Learn more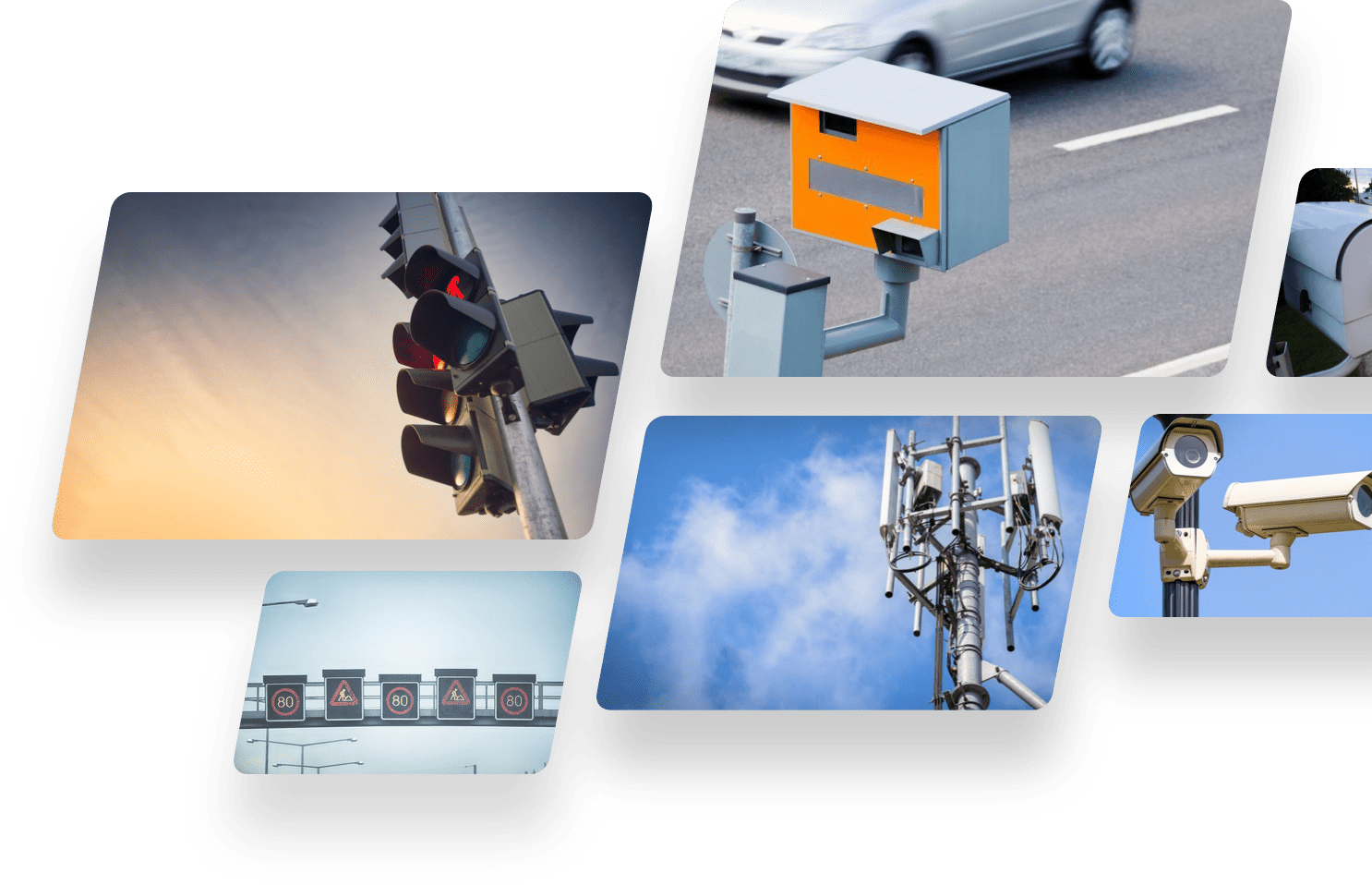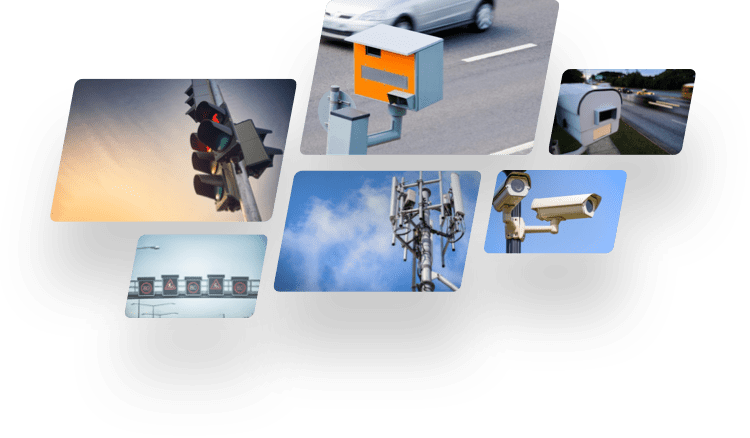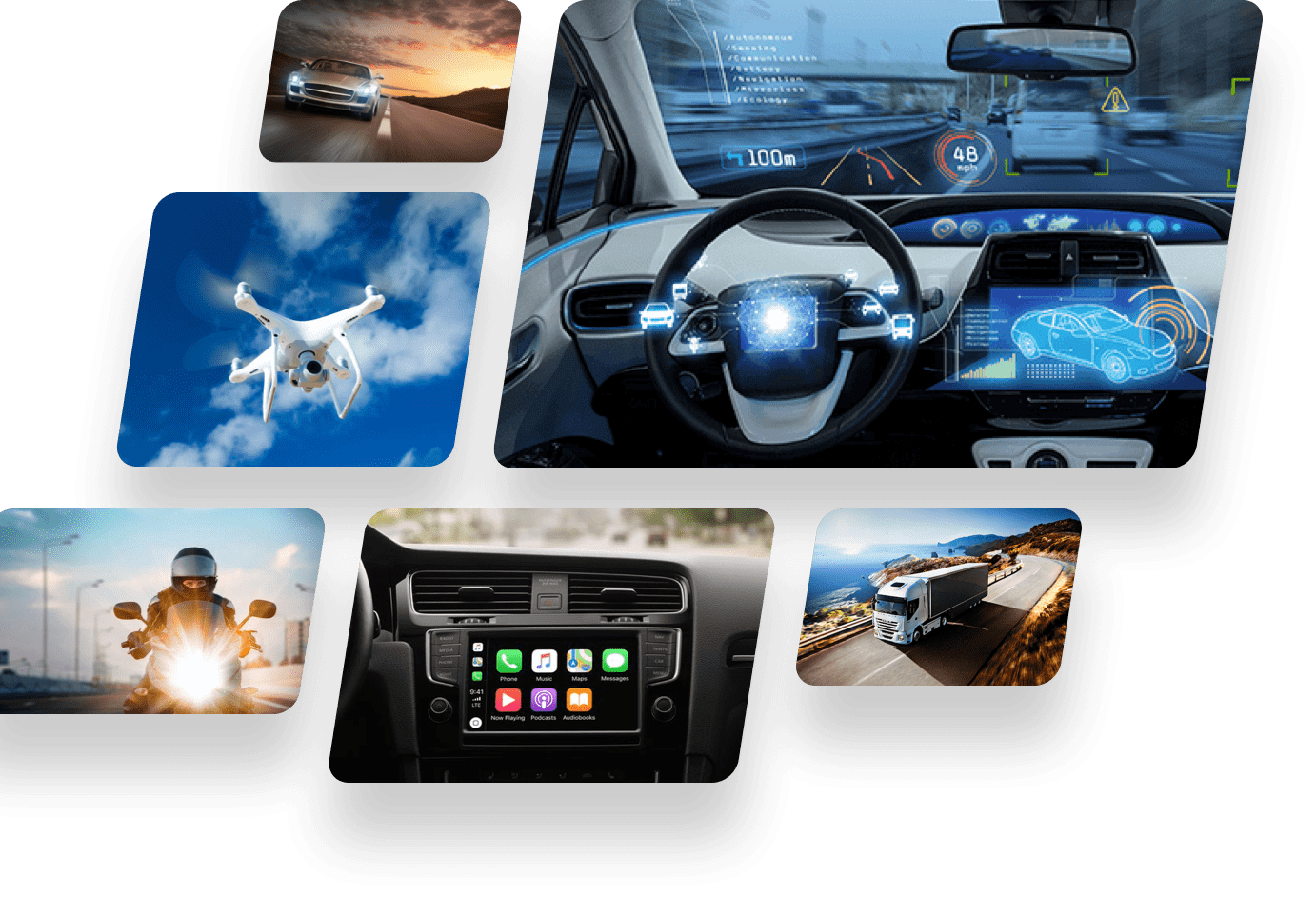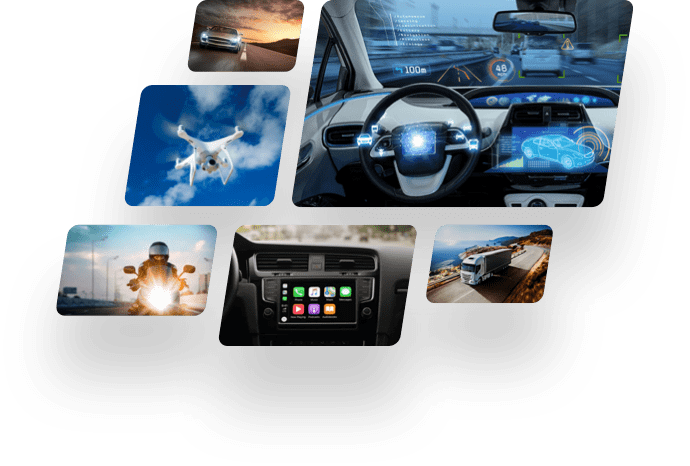 Connected & Autonomous Systems
Vehicle Integration
Vehicles will transmit and receive several gigabytes of data every hour opening up opportunities to improve driving experience, enhance safety, increase productivity and much more.
Learn more
Cloud
Open & Secure Services
Connecting Vehicles & Infrastructure to the Cloud will allow for the creation of secure services and mass market Apps.
Learn more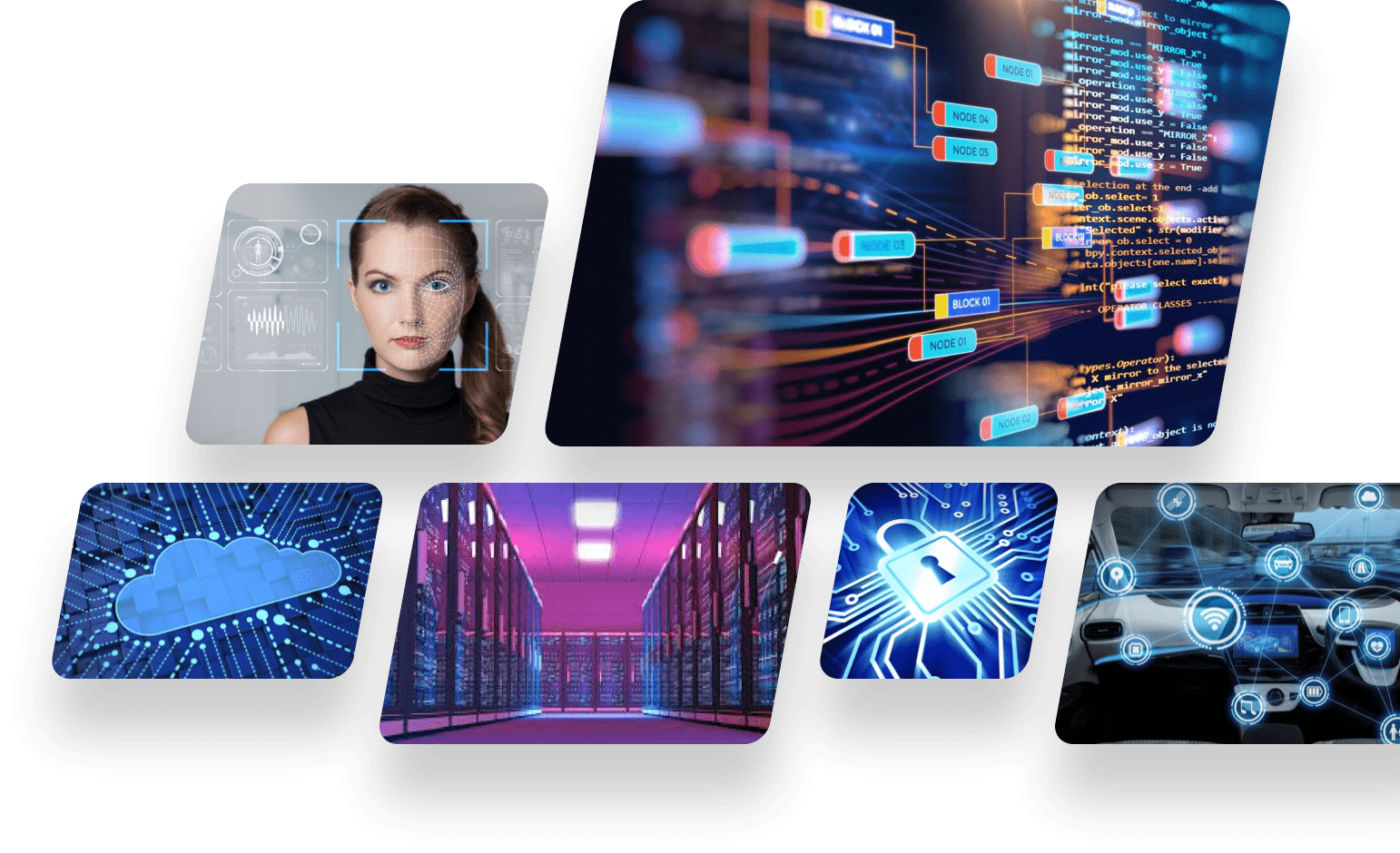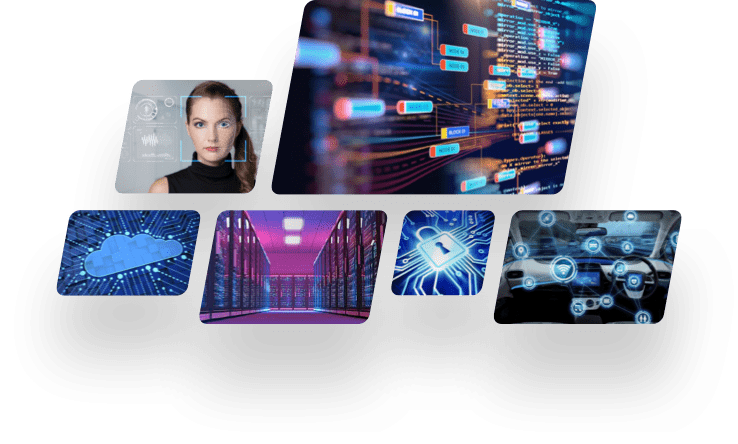 A dynamic mix of Intelligent Infrastructure, Connected & Autonomous Vehicles and the Cloud.
Project Alloyed ties together the three key enabling spokes of Infrastructure, Vehicles and Cloud, allowing the creation of an end to end platform for the emerging transportation market.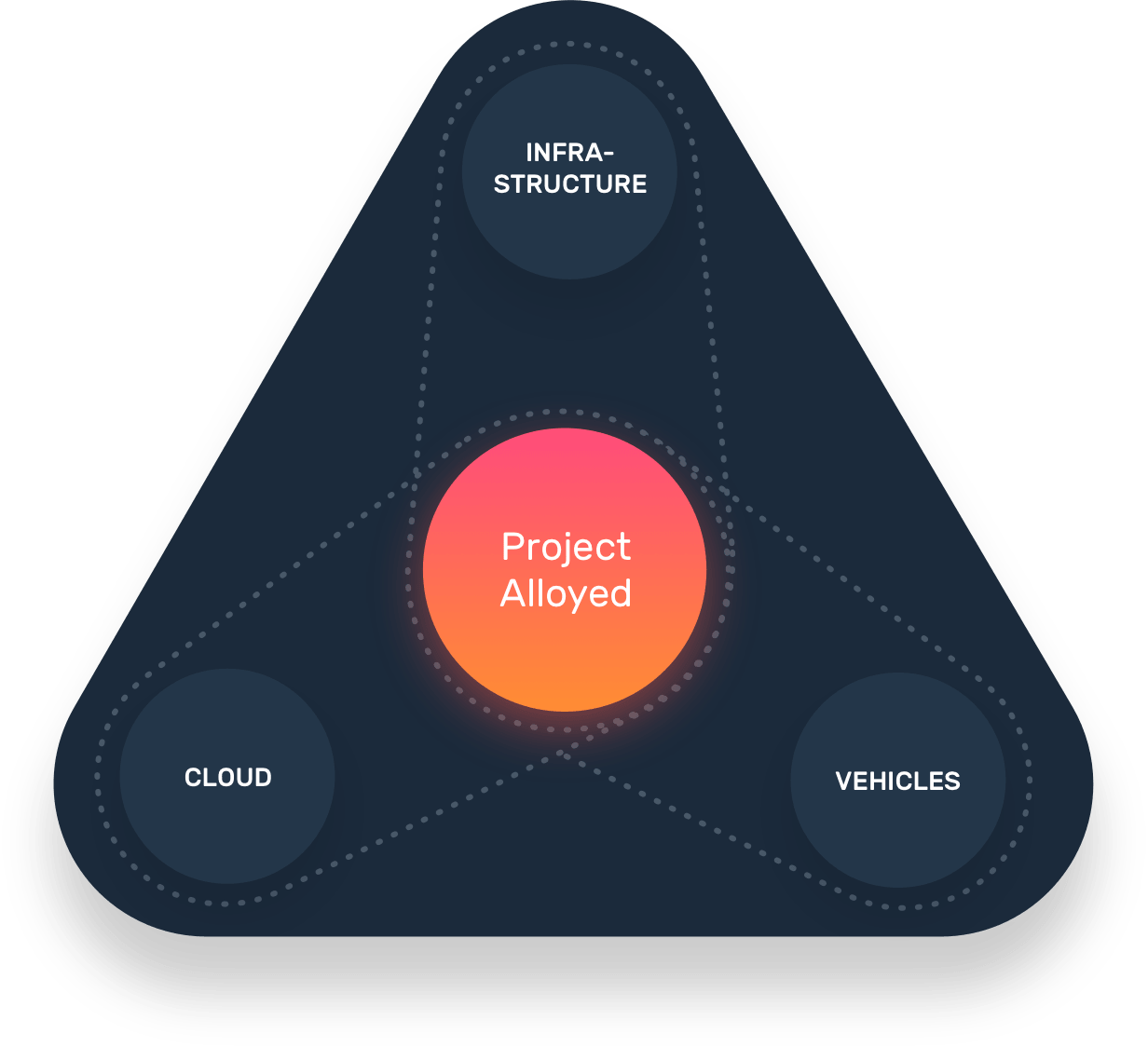 Consortium
















Testimonials
"An industry-led R&D approach to developing CAV technology will further spearhead UK development and innovation in this key area. Project Alloyed is seeking to address key challenges in order that the UK become a true global leader in areas of Connected & Autonomous Vehicle technologies.

"Project Alloyed is a powerful demonstration of the potential of V2X communication technologies. The Alloyed technology platform combined with Vivacity's machine-learning equipped traffic sensors facilitate a truly connected and safe urban environment for connected and autonomous vehicles.

CEO and Founder, Vivacity Labs
"Alloyed was one of the first projects to make use of the Intelligent Mobility Engineering Centre facilities at Cranfield. The lab space and equipment provided has allowed our team to develop software for the efficient extraction of vehicle parameters via the OBDII port. We have demonstrated how the software can be used to calculate vehicle emissions in real time and provide parameters to other applications with minimum extra load to the in-vehicle networks. Such developments have added a new set of capabilities to the Advance Vehicle Engineering Centre that will be used for future research projects and for specialised teaching courses for our MSc in Automotive Mechatronics.

Senior Lecturer, AVEC, Cranfield University
"Every partner's contribution led to the success of the demonstration day that the team organized which included a real-time demonstration driving around the center of Guildford. This has been a very successful project, completed in a very short time, that has tackled a key challenge for connected and autonomous vehicles, and the project's outputs have been far greater than even the team anticipated at the start.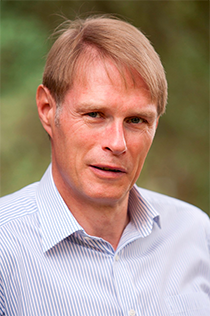 "Supporting schemes such as Project Alloyed ensures Guildford remains in one of the top spots in various UK economic league tables for its innovation, entrepreneurship, access to investment and number of start-up businesses. Innovation and digital make 'smart' towns and cities which means prosperity, now and for future generations.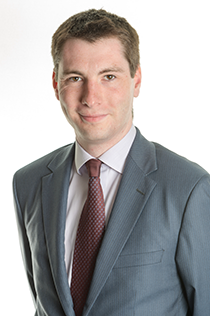 Deputy Leader, Guildford Borough Council
"It has been excellent to collaborate on this particularly innovative project to research and develop Connected and Autonomous Vehicle (CAV) technology. CAV vehicles will not only interact with each other but also seamlessly link and operate together with their environment. Through this government-funded venture, we now have various 'Infrastructure Sensors' in the town center which have the capacity to communicate data to and from vehicles, allowing, for example, driverless cars to effectively 'see' around corners and 'view' pedestrians and cyclists.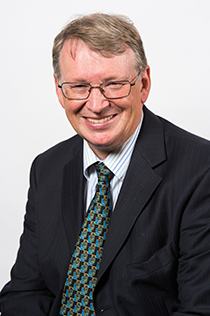 Councillor Gordon Jackson
Lead Councillor for Innovation and Transformation, Guildford Borough Council